This is probably my favorite part of putting together my monthly content calendar. It took me a long time to figure out how to do this and so excited to share my process with you.

Before I go into the steps I want to explain a very simple concept that made a massive difference in posting photos to social media.

After studying social media posts that had performed the best, not just on my own page, but on other successful businesses on social media I noticed something they all had in common.

The photo and caption DIDN'T need to be tied together.
Here's a quick example of one of my posts, and how I could have very easily used other photos to compliment the caption.
As a photographer, I have never had an issue with not having images to post but often found myself struggling with what to say about my photos. Nothing really felt right so I often fell back on simply describing what was in the photo. And this is something I see over and over again. People posting a photo, then summarizing basically what's in the photo as the caption.

And this is the mistake so many people make on social media, just because you post a photo of a blooming cherry tree, doesn't mean you need to describe what's in the photo (ie: Cherry blossoms…a beautiful blooming tree…look at this beautiful cherry tree, spring is here) This is typically what someone would write. And it's why so many people struggle with engagement. Simply put, when you post a photo, and simply describe something they can see for themselves, it gets a little boring and easier for people just to pass by.

INSTEAD, you can post that photo, of a blooming cherry tree, but your written caption can be about new beginnings. It can be about the work you have put in during the winter, and are finally seeing it all pay off now that spring is here. It can be about a childhood memory or your love for whatever it is you are passionate about.

Point being: Your caption DOES NOT need to have anything to do with the actual photo you post.

This little trick has made such a big difference in what I post, and how I post. It's given me the freedom to write from the heart and has made it so easy to start connecting with people because suddenly they stopped to actually read my words because they knew it was going to be more than just what the photo was there to show.

I hope this makes sense to you. When you are styling your grid, put your captions aside and realize you can post literally any photo, with any caption and it will work like magic. There's no reason you need to describe what's in the photo.

Pay attention to others you follow and you might notice that they are doing this too. You might be able to take any of their written captions and switch it to any photo and it would still work wonderfully.

When it comes to styling your grid, here's what you can do:

STEP 1. Make a folder on your computer and start saving ALL your favorite photos that are a good reflection of who you are, what your business is about, and your branding and style.
STEP 2. Upload these photos into Wordsmith into your own gallery. You can also add any of the 3+ million stock photos we have available to your galleries.
STEP 3. Go to the grid feature in Wordsmith and start adding images. You can slide them around until they all look the way you want them to. As a visual person myself, seeing my posts layed out this way helps me so much and certainly makes planning my content out a lot easier.
TIP: Open up the captions in another window and pay attention to what the caption is about and choose a photo that would work well with it.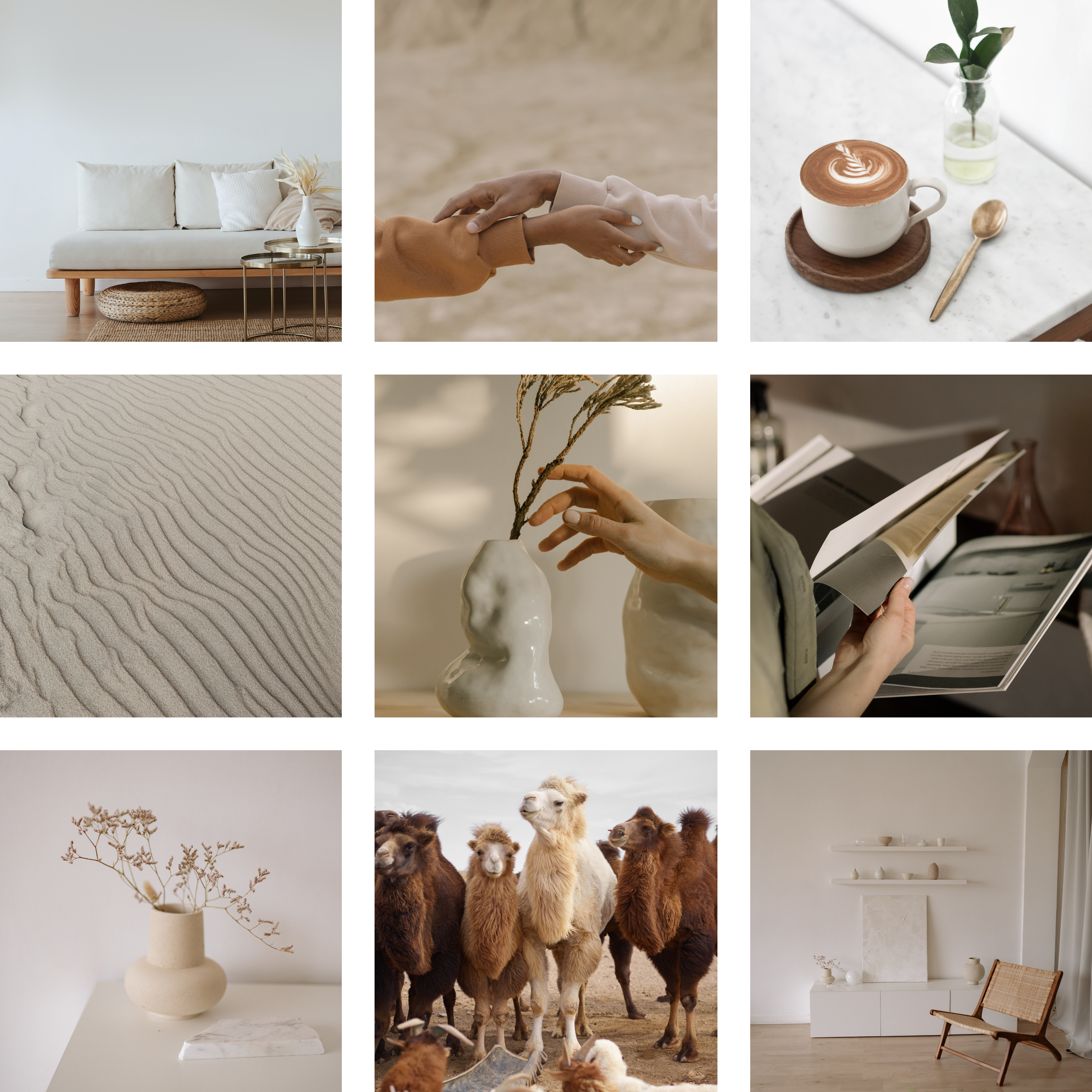 STEP 4. Once you have your first 15 photos in a grid, you have your monthly photos ready to go. NEXT, switch over to the LIST VIEW on the grid and start adding those captions. I try to mix them up nicely so it's not repetitive. Again, when you have the captions open while you're working on your grid it makes this last step really easy.